Origin works closely with you to create a swimming pool design to suit your lifestyle, home and budget.
Your home swimming pool will be designed with the help of our expert architect, who will advise on all aspects of the design; from the size and shape of the swimming pool to the landscaping, planting and paving options if required.
After the initial consultation, we supply visuals to give you a full understanding of what is possible. Then throughout the project your dedicated project manager is on hand to discuss fixtures and finishes.
Origin Leisure has over 40 years of experience in indoor swimming pool designs for homes and is the longest established indoor swimming pool company in the UK. We are unique in that our team includes specialist architects, designers, and engineers with years of experience. We take complete control of the whole project, from the indoor swimming pool design to the completed project. Each swimming pool is tailored to your individual requirements, style and specification to create an indoor swimming pool to suit you and your home.
Every pool project is unique and requires expert input from multiple professionals. We believe that a successful project requires all of the specialist areas to be integrated into a consolidated design from the start. The process of designing and building a pool house is quite unlike any other building project as an Indoor swimming pool consists of three major areas that require specialist design; the pool chamber/plant, the building structure and the management of the environment (heating, dehumidification and ventilation)
Unlike other pool companies, Origin manages the entire installation process from initial design to completion, and beyond. We eliminate the need for you to hire and manage separate companies for each element of the build, removing the potential risks and headache of liaising between architects, planners and builders yourself.
We have over 40 years' industry experience and have successfully completed thousands of pools and pool houses to a wide range of specifications. We keep you informed at every stage so that you can relax and take a step back, secure in the knowledge that our experts will all be working together to the same brief from the start.
Origin manages the whole swimming pool installation process from design to completion, which means all elements of the design and build of your pool are taken care of.
We make the process as stress free as possible and make sure we are communicating with you at every stage to ensure the end result matches expectations of your dream swimming pool.
Rather than hiring separate companies for each element of the build, which means juggling communication with different firms and is more risky as the end result depends heavily on how well they work together, Origin will handle everything. With us, you'll have one point of contact, a dedicated project manager, who will be available to answer questions and talk you through the process from start to finish.
The length of time it will take to complete a swimming pool installation in your garden varies from project to project. But to get a good idea of the project length and the cost of swimming pool installation, it's best to book a free on-site consultation with one of Origin's experienced advisers.
All of our swimming pool constructions are permanent installations. They are designed by structural engineers built in line with the SPATA standards for pool construction. We use these principals for both commercial and domestic swimming pools. We offer a minimum ten year guarantee on the structure of the pool. A quality permanent pool structure from a trustworthy reputable company.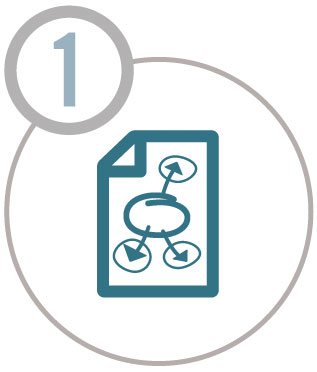 Plan
The planning part of the process involves a free consultation with one of Origin's directors and covers every aspect needed to get your pool project up and running.
This includes:
Feasibility studies
Concept design
Architectural drawings
3D CAD and colour visuals
Planning applications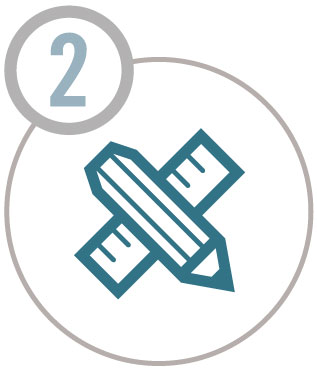 Design
Attention to detail is crucial to a beautiful and successful pool and pool house. We offer a holistic approach to each project to ensure that every individual element works seamlessly together.
Our specialist design briefs encompass:
Structural engineering
Specialist heating, ventilation and dehumidification design
Pool chamber and plant
Building fabric detailing and regulation drawings
Green energy considerations (solar, air source and ground source)
Lighting
Interior design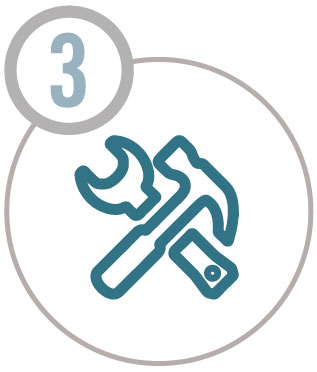 Build
We manage every aspect of the build, overseeing our dedicated team of pool and building construction experts to ensure every project runs smoothly and on time.
This covers:
Project management
Construction
Client liaison
Training and handover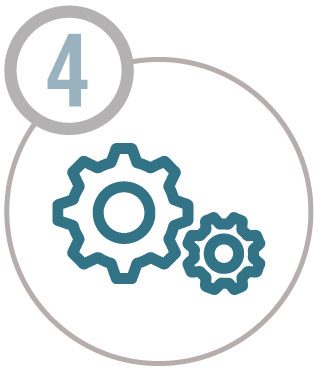 Maintain
Origin offers a comprehensive maintenance service for your pool and pool house so that it can be looked after by the experienced team that knows it best.
This includes:
Routine maintenance
Emergency support
Building winterisation
Water health checks
Pool and pool house refurbishment
A Swimming Pool Design to Suit Your Style
Whether you have a firm idea of the design, or you're starting with a blank canvas, the team at Origin Leisure will help you create your dream pool. We manage the whole swimming pool installation process from concept to completion, which means all elements of the design and build of your pool are taken care of.
Swimming pool design is about creating a sensory space to suit the homeowner, whether for relaxation, socialising or sport. The end design should consider more than just the materials chosen; it's about creating the 'WOW' factor and adding an extra dimension using the right lighting, water movement and sounds.
The Process of Coming Up with Your Swimming Pool Design
From the first meeting, we advise on all aspects of the design. This can include bespoke touches from spa's or saunas to different levels of pool surround. We work closely with you to give advice on concepts, while our experienced team of designers explore options to ensure the end result is in keeping with your individual style, your property, garden, and budget.
After the initial consultation, we supply visuals to give you a full understanding of what is possible. Then throughout the project your dedicated project manager is on hand to discuss fixtures and finishes.
Every Detail Matters
We understand that every detail is important; from the colour of the tiles to the grain of the decking, and so have a wide range of design options to choose from.
The design choices range from the shape, size and depth of the pool, to the tiling, motifs, steps, liners and covers – the only limit is your imagination!
You can decide on all elements of the internal structure, from the style of the building and colour scheme to the internal, external and roof finishes.
PEACE OF MIND
All of our pools and pool houses are built to the highest of standards. We are the proud winners of numerous industry awards for the design and construction of beautiful pools and pool houses and are pleased to provide the following assurances for every project
10-year warranty*
Accredited and award winning member of SPATA (Swimming Pool and Allied Trades Association), which assesses and upholds high standards of pool engineering and business integrity in our industry
Member of the Federation of Master Builders
Design for Performance
While it must look fantastic, it's also vital that the swimming pool design supports the very highest level of performance. This will be affected greatly by the size of the pool and how the homeowner intends to use it.
The technical design must take into account the heating method, the dehumidification, ventilation and plant room noise suppression, as well as the recovery of waste heat and cooling in summer.
Origin Leisure's architects and structural engineers provide a detailed consultation on the best swimming pool design for your requirements, in keeping with current British building regulations, while also helping you get past the planning permission stage.
The superior technical design of an Origin Leisure swimming pool is proven by the industry leading 10 year warranty* we offer to all our customers, giving you peace of mind that your swimming pool installation will continue to perform for many years to come.