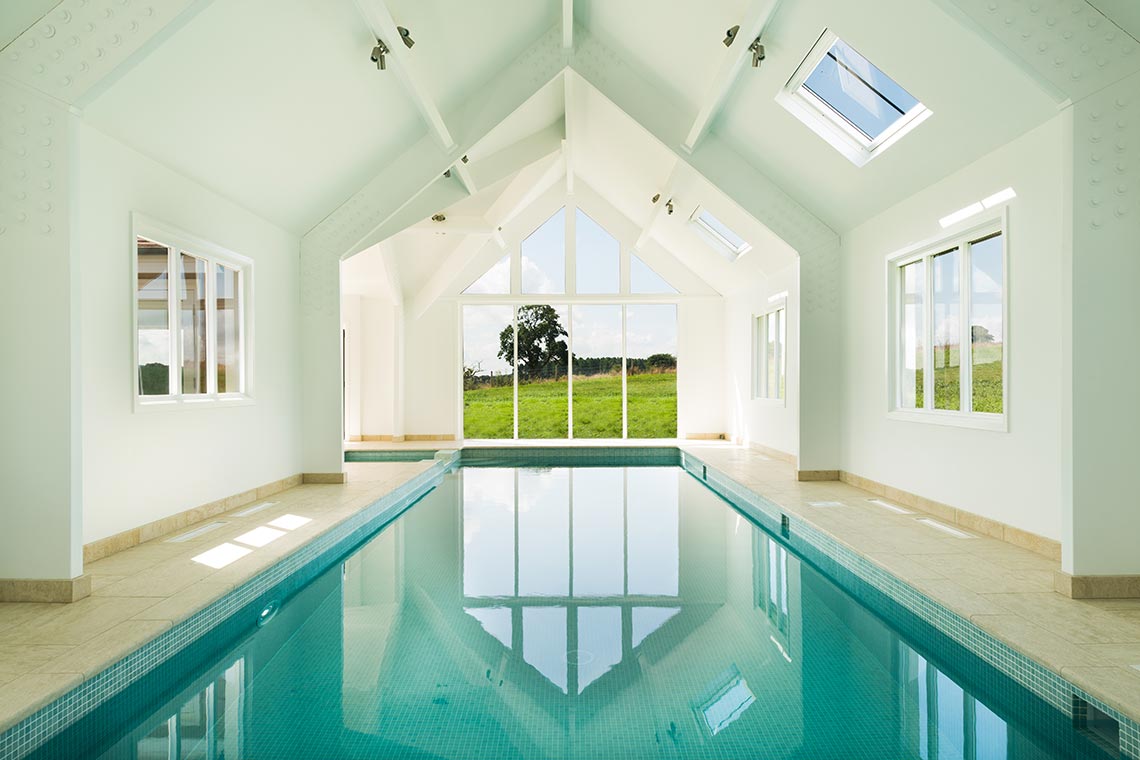 Indoor swimming pools are a luxurious and stylish addition to any home, offering a whole new place in your home or garden to relax, have fun and maximise your time. The latest trends in indoor swimming pools are all about creating a unique and personalised space that reflects your style and preferences. At Origin, we've been building award-winning swimming pools for over 40 years and know that no two projects are the same, every swimming pool we design and build is unique to each client. We've seen a lot of trends come and go over the years but there are always some that never seem to go out of style and the trends for 2023 are no exception. These trends can provide enough scope to help create beautiful and functional spaces and with so many to choose from, now is the perfect time to consider enhancing or adding an indoor swimming pool to your home.
Water Features
Water features can add visual interest, help create a relaxing ambience, and provide therapeutic benefits. Even from a purely aesthetic point of view, water features are a simple yet guaranteed way to add style and individuality to any swimming pool. Water features can come in many shapes and forms; waterfalls, fountains, massage jets or spas and can be customised to fit any taste and budget. They can easily be controlled by a variety of methods and with the help of Origin's experts, you can create an environment that provides a unique and personalised swimming experience, which is not only beautiful but functional too.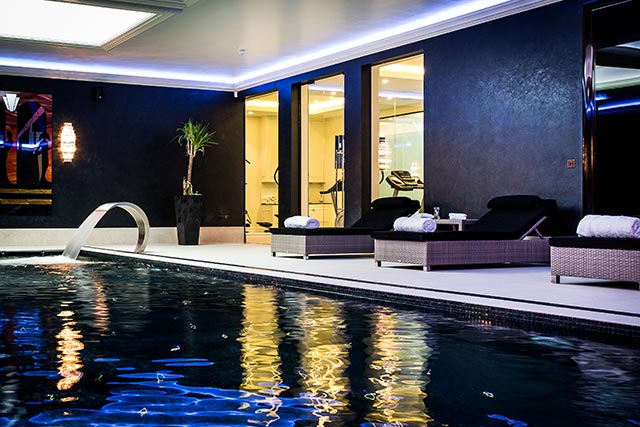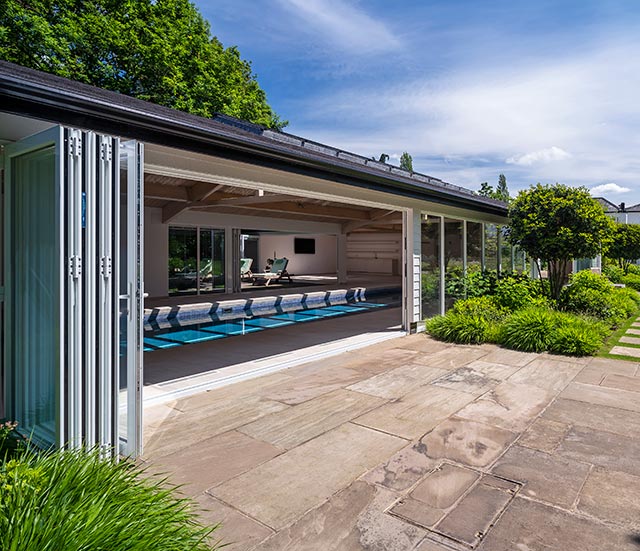 "Best of Both worlds"
This is an increasingly popular trend in home swimming pool design. These pools are designed to blend seamlessly with the surrounding outdoor environment, allowing you to enjoy the benefits of an indoor pool while still feeling connected to the outdoors. 'Best of both worlds' pools typically feature large windows or bi-folding doors that can be opened to their full extent, letting natural light and fresh air flood the pool house. This simple design allows you to bring the outside in and swim in the comfort of your own home while still enjoying the natural beauty of your surroundings.
Swim Jets
Swim jets are a great way to maximise the functionality of an indoor swimming pool, particularly in smaller spaces. They can be installed in the pool and their powerful jets of water create a current for you to swim against, allowing for a more intense workout and providing an innovative way to swim 'virtual laps' in a smaller space. The strength of the swim jets can also generate a massaging effect, adding to the relaxing sensation of being in the water, releasing endorphins and combating stress.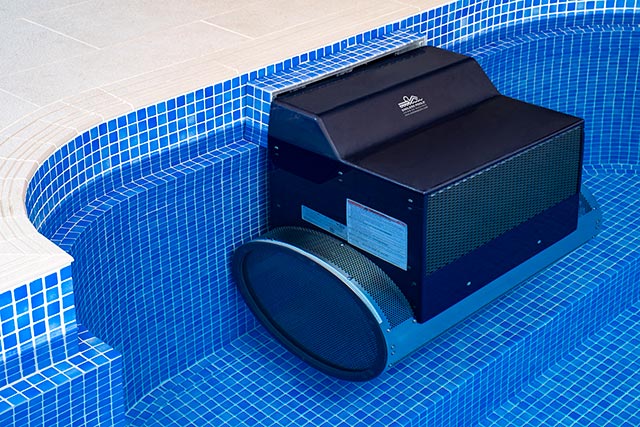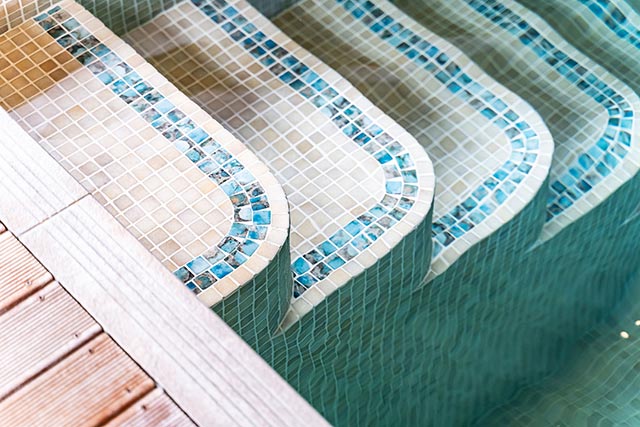 Scandi Style
When it comes to indoor swimming pool design, muted colour palettes are taking over. The neutral or subdued shades help create a serene and peaceful atmosphere, making the pool area a relaxing and inviting space. The minimalistic, 'scandi' design choice is great for indoor swimming pools as it can be easily paired with contemporary or traditional style, and create a sophisticated and elegant look. Creating a cohesive design in any space can be tough, however, muted colours can be the perfect backdrop for a pool house, allowing the pool itself to be the focal point.
Holiday Inspiration
Do you have a favourite holiday destination? If neutral shades aren't your style, perhaps you'd prefer to incorporate some exotic and holiday-inspired elements into your indoor swimming pool design. Elements such as mosaics, lush greenery and natural stone can be used to create a fun and inviting atmosphere taking inspiration from all over the globe. Design components like lighting and water features can also showcase your exotic inspiration and lend themselves to the overall feel of your swimming pool design. Looking abroad for your design influence is a great way to create a unique and personalised swimming experience for the whole family and ensure you never have the holiday blues again.