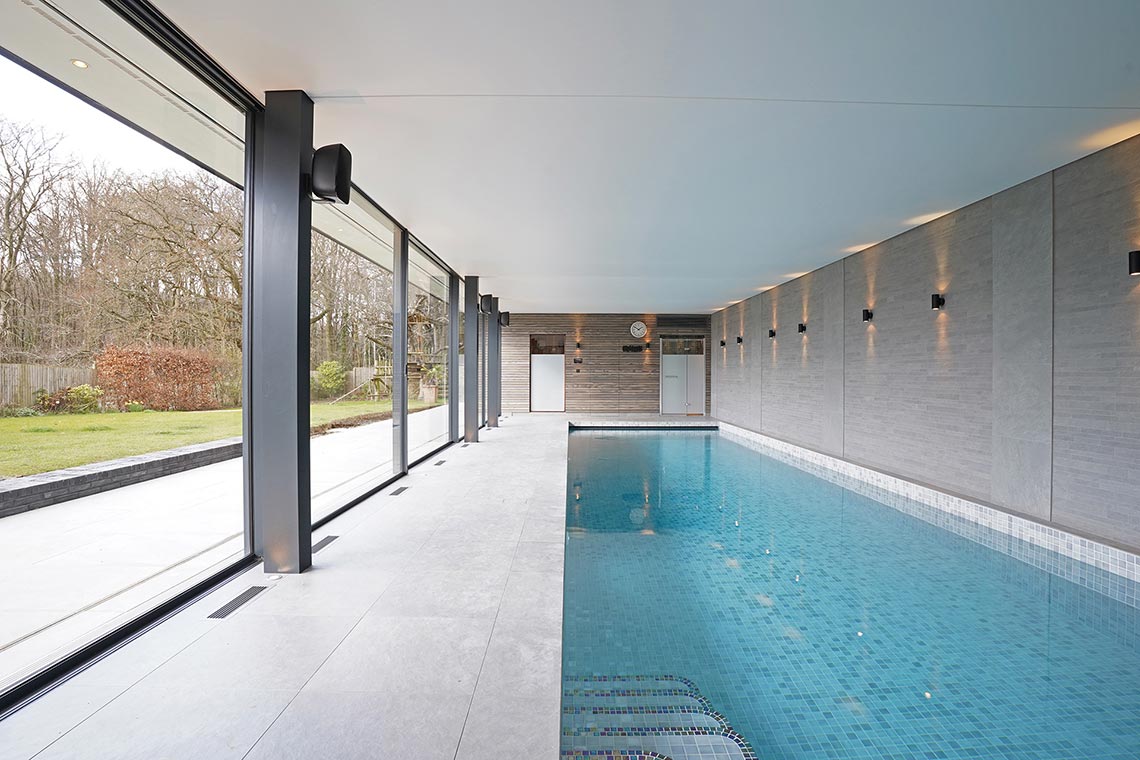 *In collaboration with Jane Duncan Architects and Interiors
Have you been thinking about owning an indoor swimming pool for some time? Have you already got a design in mind? Or, have you already started the process but need some expert help? Did you engage an architect but it's not working out?. It might surprise you to know that a large majority of our client base comes to us with a project which has already started the thought process. So, no matter at what stage you find us during your journey, we can be there for you.
At Origin, we do it all. With over 40 years of indoor swimming pool design and construction experience, our specialist team are ideally positioned to guide you through the entire process, whatever stage you join us. Every element can be customised to your individual requirements, style and specification to create your luxury swimming pool. Designing a pool is a completely different process compared to designing a house and a lack of experience can mean that you're left with a project that isn't feasible in either design or budget. We work closely with you to create a swimming pool design that suits your lifestyle, home and budget. After all, swimming pool design is about creating harmony between your home and pool room, so it's essential that an indoor pool not only looks stunning but also becomes a seamless addition to your living environment.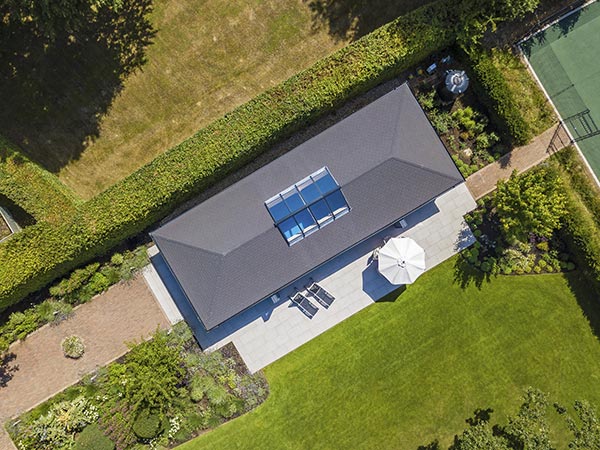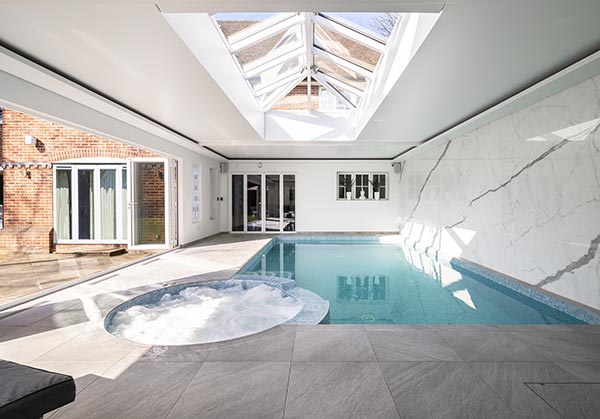 Attention to detail is crucial when designing a beautiful and successful indoor swimming pool and pool house. At Origin, we have the experience, knowledge and delivery expertise to bring your vision to life and we have the ability to manage the entire process from initial planning and design to completion, and beyond with our complete service packages. We want all of our clients to have a stress-free experience which leads to their dream pool, for this to happen we've built our reputation on the promise of handling every single aspect of the project from start to finish. However, the projects we take on come to us in all shapes and forms and we always look forward to the next challenge and a chance to collaborate creatively. Our team of experts have a broad skill set, allowing us to join projects at various planning, design or build stages.
Because of this, we've helped clients; transform their outdoor pools into indoor pools, bring architect drawings to life and attained unlikely planning permission. We've even collaborated with landscape architects to ensure our builds are completed alongside the surrounding landscaping, leaving our client swim-ready and garden-ready for summer.
There are many decisions to be made along the way when considering an indoor pool, especially when it comes to attention to detail and precise planning which are crucial when designing a successful swimming pool and pool house. Our award-winning designs have been delivered by our long-serving team of experts including architects, swimming pool designers, engineers, project managers and construction trades, many of whom have been with Origin from the beginning.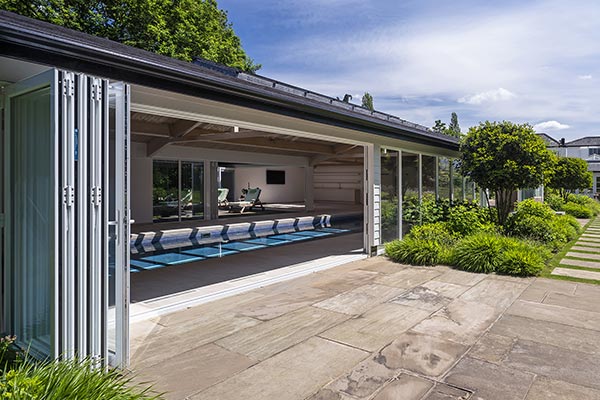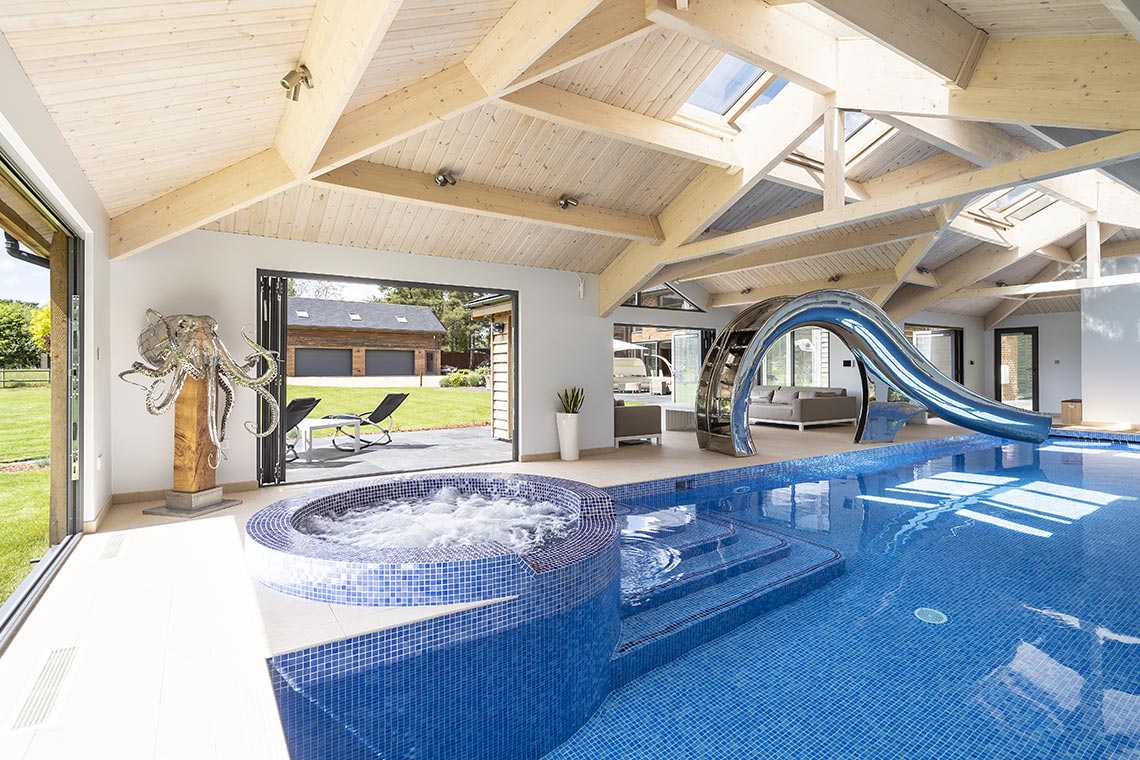 *Pool slide supplied by our friends at Splinterworks