The Olympic has become one of Origin's most sought after ranges. The all-new 2019 Olympic range has been improved and refined – reducing energy consumption, increasing thermal efficiency, new materials and finishes options to make it even easier to personalise your design to suit your taste and achieve your dream pool house.
The 2019 Olympic range has four new customisable models to choose from.
They vary in size and incorporate different facilities to suit your requirements.
Designed to meet Permitted Development criteria*
More energy efficient – through improved levels of insulation
A selection of green energy options- to further reduce energy consumption and protect the environment
Configurable door and window layouts
Choice of roof finishes: slate, clay tile or shingle
Choices in exterior finish: brick, painted render, horizontal weatherboard, cedar or engineered timber
Configurable extension modules. – looking for a little more space to entertain, train or relax
Wellbeing options: spa, sauna, steam room, relaxation area, gym or bar
Choose a Style
Olympic A - 9.5m x 5m Pool 7.5m x 3m
Guide price from £245,950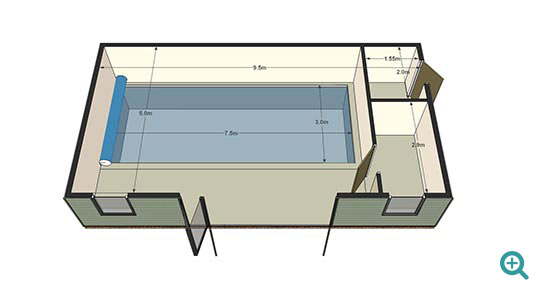 Olympic B - 11.5 x 5.5 Pool 9m x 3.5m
Guide price from £293,100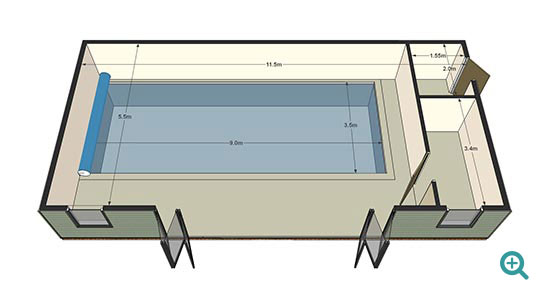 Olympic C - 13m x 6m Pool 10.5m x 4m
Guide price from £345,500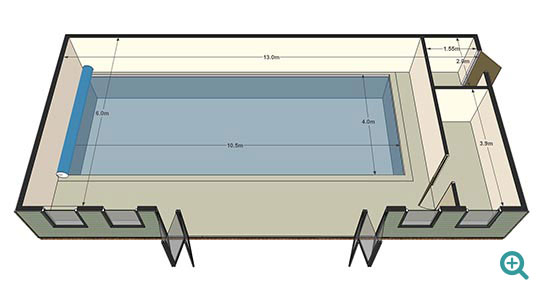 Olympic D - 15m x 7m Pool 12m x 4.5m
Guide price from £405,625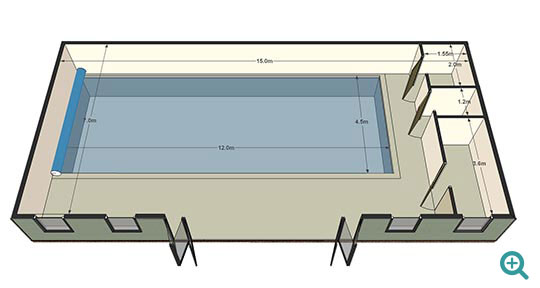 Download specifications and prices for all four Olympic premium indoor swimming pools
Olympic Gallery